Murder Mystery Party Melbourne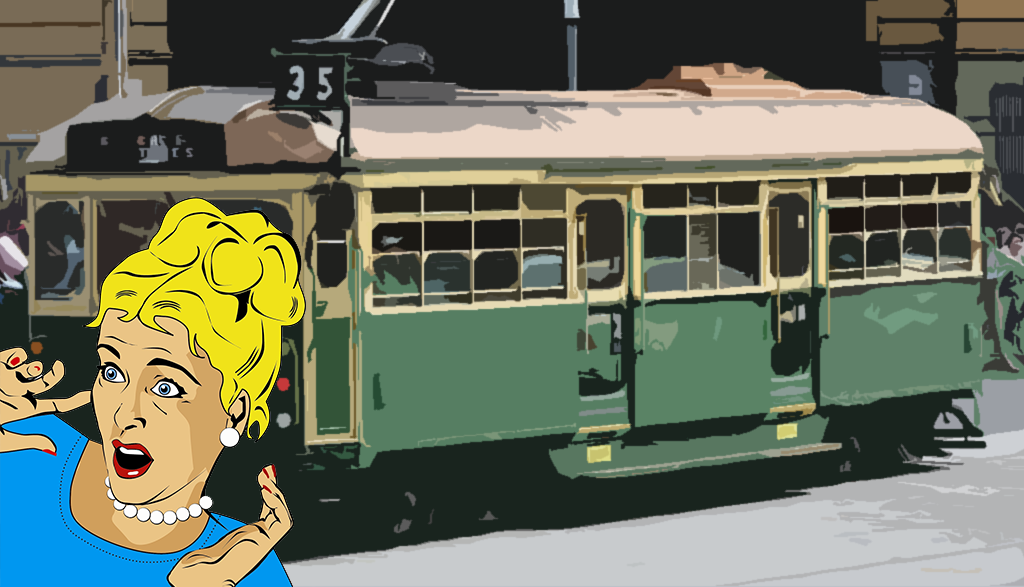 Murder Mystery Party Melbourne
Melbourne is a real party town and we have held lots of murder mystery parties there. We have worked in Cubes3121 Richmond, Rokeby100 and more. Need a murder mystery party Melbourne? We are the best in the business and offer the most outstanding range of murder mystery games.
Why have a murder mystery party in Melbourne?
Melbourne has beautiful weather. The nights are warm, clear and dry and a murder mystery party Melbourne is a fabulous way to have fun with your friends.
Our Murder Mystery Party Games
Click a game to learn more
Boxed and Download - Adult murder mystery games
Download Only - Adult murder mystery games
Teenager murder mystery games
Adult and teenager party games (no murder)
Kids' party games (no murder)
Mini F.A.Q.
How much do the games cost? Click the mystery game images above to see prices.
Do we need a host? It is up to you. You purchase a game from us then run it yourself or hire a murder mystery host in your state.
Are you available on...? Click hire a murder mystery host. Contact the hosts directly to check their availability.
Does everyone get their own character? Sure do. All get a character badge and in most games each character gets a small backstory.
What do I get? Our murder mystery games contain from 100 to 300 items to make your party amazing.
Can I ask questions? Yes please. Click "Contact Us" above.
Expertly Scripted Murder Mystery Plots for Your Upcoming Event
Someone is murdered, and there are 5-6 suspects as well as clues and pieces of evidence. Each one of your guests will play a specific character. The big challenge is to identify the criminal and how he or she did it. So, the whole plot sounds enthrallingly fascinated, that's why our murder mystery parties are great fun for any gathering or celebration, any occasion where your family, best pals, relatives surround you over a dinner. Our murder mysteries are perfectly tailored for your group, and you can easily run over lunch, tea, or dinner.
How long does a murder mystery game take for delivery to Melbourne?
If you get a downloadable murder mystery game you will receive it instantly. Games to the Melbourne metro area will take 1 to 2 days to arrive and murder mystery games to regional Victoria will take 2 to 7 days to arrive.
What is the key to a successful Murder Mystery Party Melbourne?
Be sure to send out invitations well in advance of the actual party. This is a must! In the age of the internet, inviting your guests anything less than a month in advance may seem like baby steps. It's okay to be ahead of the game, but it is not the way to go. If you send out invitations and don't follow up on them, there is a good chance that some of your best party friends will let it go knowing that they actually ARE going to be at your party. Give them a few days to pull the trigger.
Can you recommend a murder mystery venue in Melbourne?
You can try our list of Melbourne based venues https://murdermystery.com.au/function-rooms/melbourne
Do you have murder mystery hosts in Melbourne?
Yes we maintain an amazing list of murder mystery hosts in Melbourne. Click this link to view https://murdermystery.com.au/murder-mystery-actors-for-hire/victoria
What does it cost to have a murder mystery party in Melbourne?
First you need to get a murder mystery game and they cost between $80 and $550. Next you need a host or you or a friend can run the party. A host will cost between $250 and $500 depending on factor like the size of your group. This can be as low as $2.30 per person including hosting.
How long have you been running murder mystery parties in Melbourne?
We started in 1990.
What do I do now to organise my murder mystery party Melbourne?
Click one of the game links above to start exploring your Melbourne murder mystery party options.
Interactive, Exciting Murder Mystery Entrainment
If you're looking for breathtaking, captivating entertainment for your upcoming social gathering, then, you've landed in the right place. We offer murder mystery theme event as a host to your party venue in Melbourne or you can run it yourself by downloading the mystery plot to ensure a fabulous night of unlimited fun. Our murder mystery plots are interactive role-play games, where your invitees can engage as they play suspects in the murder. And, the best part of the entertainment is fun. So, it's not the moment to think or rethink, speak with our specialists for the best advice when you are planning to throw a murder mystery dinner.
Connect with us today to plan your party!
An amazing murder mystery party is here
If you are the type of person who is fascinated by the idea of the unknown murder that fits the scenario of the case you are hosting in your living room then you are in luck. While it is indeed a wonderful way to provide you and your family dinner and some excitement by taking your very own mystery to have a great and exhilarating night.
Party Food
You have a choice of fast food or something more fancy. If you make a reservation at a restaurant, you can expect to get taken care of, but when you have your cater yourself, it is cheaper but more effort.
© 2021